Transportation
From Macau Ferry Terminal to University of Macau
– By Bus: 45 minutes (Bus 28A), Fare: MOP $4.2
Take Bus 28A in Macau Ferry Terminal (30 minutes)

Get off at Regency Hotel Station

Walk the hill to the University of Macau's Library (15 minutes)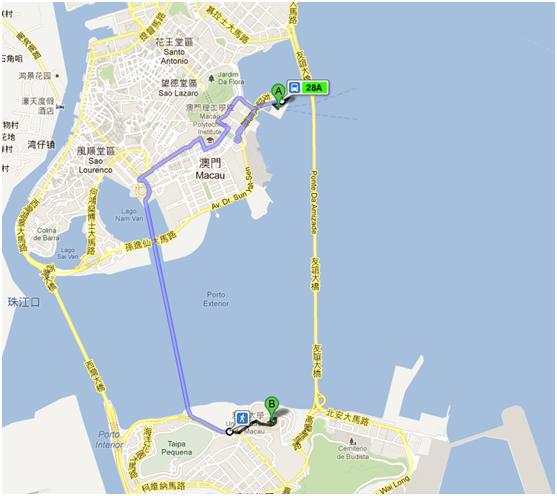 – By Taxi: 15 minutes, Fare: MOP $50-60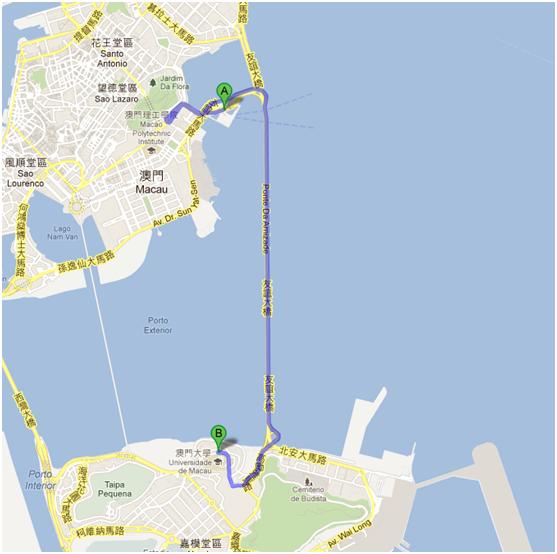 From Macau International Airport to University of Macau
– By Bus: 30 minutes (Bus N2), Fare: MOP $4.2
Take Bus N2 in Macau International Airport (15 minutes)

Get off at New Century Hotel Station

Walk the hill to the University of Macau's Library (15 minutes)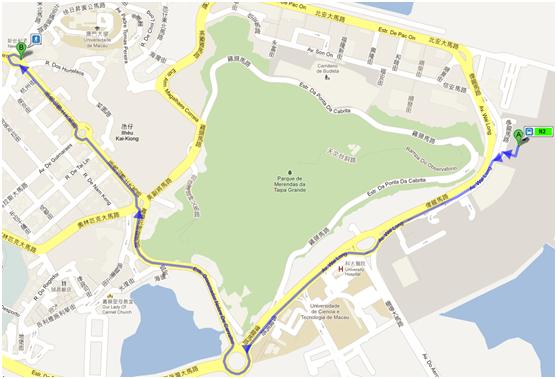 – By Taxi: 10 minutes, Fare: MOP $30-40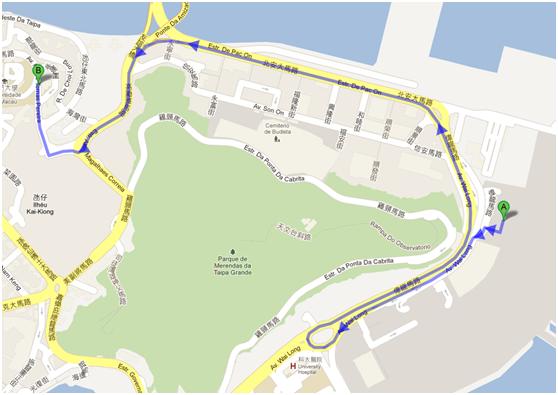 From Hong Kong International Airport to Macau Ferry Terminal
Passengers arriving at Hong Kong International Airport can take ferries to Macau without having to go through immigration procedures or reclaim checked baggage.
Passengers can purchase ferry tickets at the Ferries to Macau Ticketing Counter at Transfer Area E2.
Staffs in the counter will help passengers to transfer the checked baggage to Macau Ferry Terminal.
More information about the steps for taking the ferry from Hong Kong International Airport to Macau can be found at the following websites:
Information about the departure times and prices between Hong Kong International Airport and Macau Ferry Terminal can be found at:
From Hong Kong Ferry Terminals to Macau
Passengers may take ferries from Hong Kong to Macau at the following terminals:
Hong Kong Macau Ferry Terminal, 3/F Shun Tak Centre, 200 Connaught Road Central, Sheung Wan
China Ferry Terminal, Tsim Sha Tsui
The journey takes approximately one hour from Hong Kong to Macau and vice versa. Usually, there will be a ferry departing every 15-30 minutes from day to night.
In Macau, there are two sea terminals:
Macau Ferry Terminal, the main sea terminal, located in the Outer Harbour.
Taipa Temporary Ferry Terminal
Ferries to/from Macau are mainly operated by TurboJET and CotaiJET. More information about the ticket price and departure schedules can be found in their website.